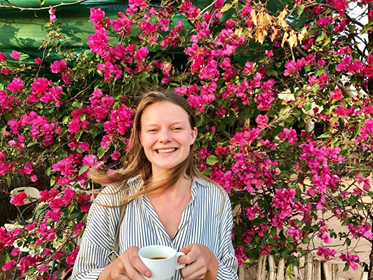 Global Brand & Communications Manager
Ruby leads the Brand & Communications for Yunus Social Business Global Initiatives.
Her role includes; Research & Content, PR, Events, Social Media, Website Design and print & digital materials. Before joining, Ruby was the Head of Brand Communications for Ringier One Africa Media, managing and curating the content strategy, community management, campaigns and brand voice for the largest online marketplace group in Sub Saharan Africa.
She has previous experience working with a social business focussing on women's health, an arts festival, a magazine, and a lovely little independent bookshop.
Ruby graduated from the University of Exeter with a Bachelor of Arts in Law and English Literature.